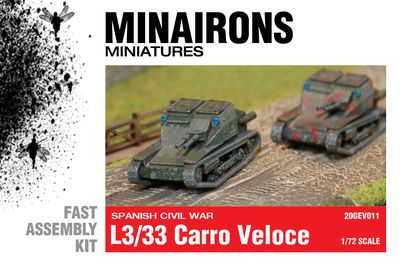 We've got already available a further 1:72 scale SCW boxed set, that of the italian L3/33 Carro Veloce tankette. It can be found at the following page of our website: https://minairons.eu/en/1-72-scale-vehicles-spanish-civil-war/1234-172-l333-carro-veloce-boxed-set-8436545321874.html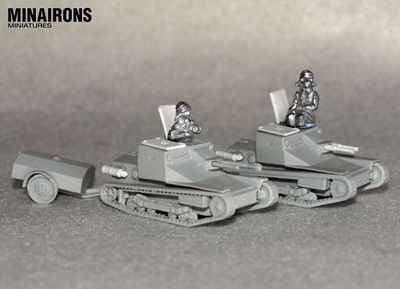 Each box contains two resin AFV model kits --the one destined to build as a regular tankette with twin MGs, while the other intended to build as a flamethrower tank, with its propellant trailer; besides, set also contains the two crewmen you can see in pictures, sculpted by Xan.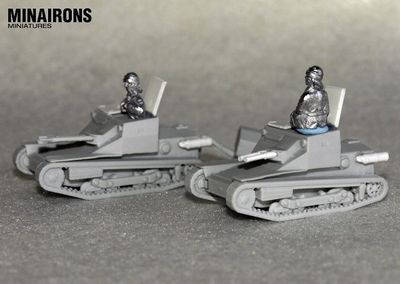 Both vehicles can also be acquired separately as "reinforcements", under codes 20GER011 and 20GER044.