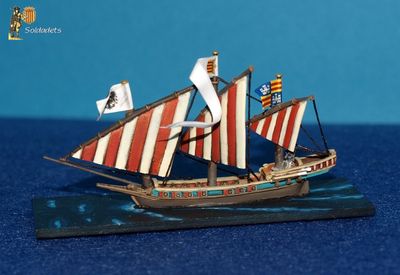 I've taken advantage from a business calm week for enlarging my own Age of Sail collection, with one of my 1/600 scale xebecs, that I've finished up as a late 17th - early 18th c. Majorcan privateer.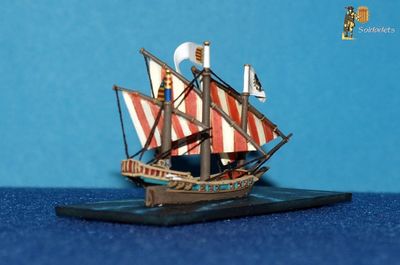 Contrarily to general belief, xebecs weren't by any means exclusive to Barbary corsairs, but constitued instead the work horse of most Mediterranean navies, either eastern and western - besides of being also extensively used for trading.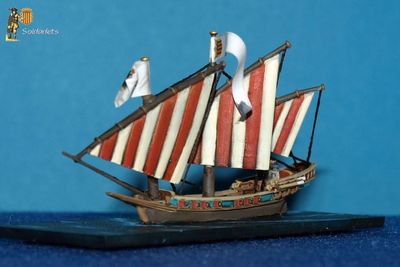 My own xebec model is a small 14 guns one, but xebecs could range from this small to really large ones, armed with up to 38 guns - so being capable to fulfill the same roles that a full rigged frigate would in other waters.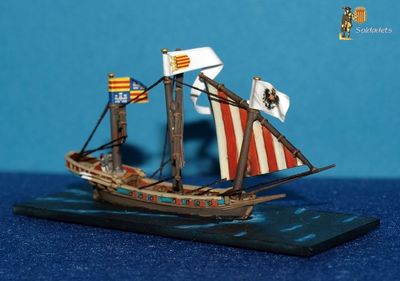 Even newcoming naval powers, such as the United Kingdom after taking possession of Gibraltar and Minorca, used xebecs and other lateen rigged ships to build up their local contingents. So I would humbly recommend to anyone willing to set a Mediterranean campaign to reinforce his/her fleet with abundant both large and small xebecs!