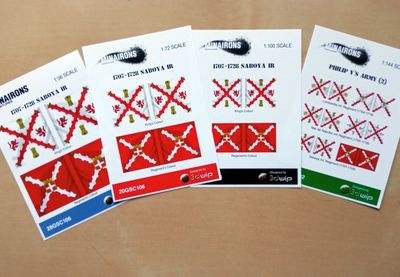 Our War of Spanish Succession infantry flag set ranges keep expanding at a steady pace - at all scales altogether. This time, we've added to collection the flags of a further Two Crowns' Spanish unit: Savoy I.R., another senior regiment in the Spanish Army of that time.
Along with the individual Savoy I.R. sheets in 1:100th, 1:72nd and 1:56th that you can see in the photo above, we've also released a 3-unit flag sheet in 1:144th scale too, that contains the colours of Lombardy, Seas of Naples and Savoy Infantry Regiments.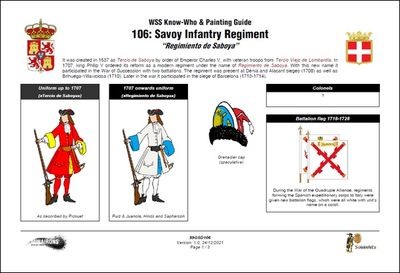 Along with the flags, I've also released a PDF guide on the subject for free download, as usual.