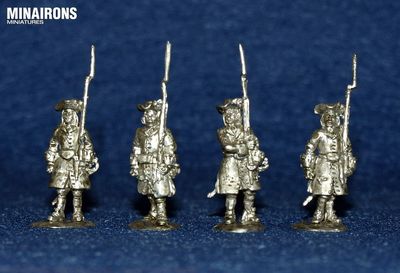 I'm delighted to share with you a further release of War of the Spanish Succession 1/72nd scale figures, this time consisting of three different complementary sets: musketeers, command set and an optional, supplementary flag bearer. They're intended to stand for Austrophile spanish, or Austro-catalan, Infantry of the Line composing the bulk of Archduke Charles Habsburg's peninsular army.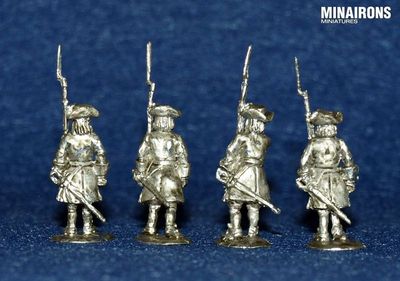 Musketeers set comprises four different figures in advancing pose with fixed bayonets. On the other hand, command set includes an officer with spontoon, an NCO with halberd, a drummer and a flag bearer.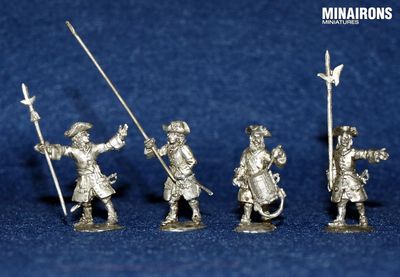 Worth to be remarked that spontoon, halberd, drum and flag pole are separate parts - therefore, a little assembly work is required.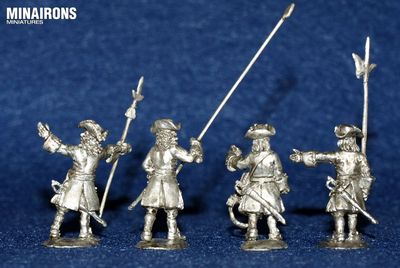 And last, we've forecast a third set consisting of a supplementary flag bearer - for those using more than one of these in their battalions.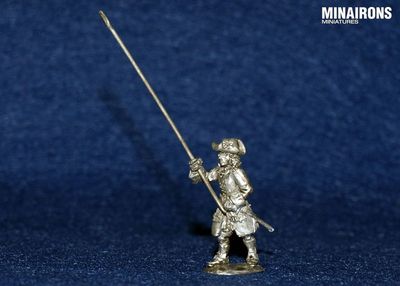 All them have been sculpted by Leonid Primachenko, as usual with this range.