We've already 3D-printed prototypes of the Harley Davidson Flathead motorcycle, at 1:100th and 1:72nd scales altogether --and have even resin cast a handful of both, for the pilot sculptors to have samples at hand. Please watch what they look like: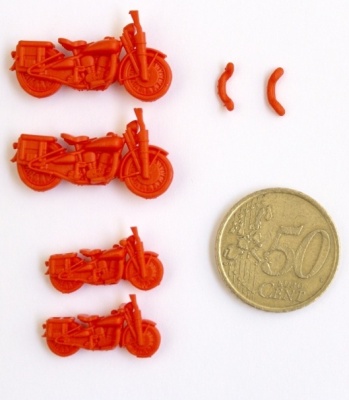 As for its smaller version, we are now in the process of prospecting a well-known British company to reach some kind of agreement or joint venture production, on the basis that Minairons would furnish the bike prototypes while the other brand would provide for riders. If such agreement was met, bikes and riders would then be cast as a single piece, accordingly to the usual practice of that brand.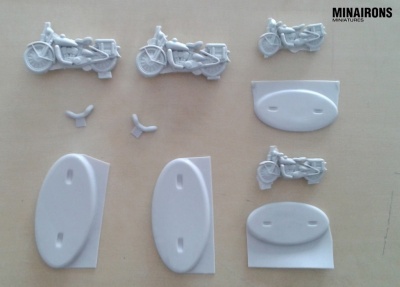 Otherwise, riders for its 1:72 version would be cast apart by one of our usual sculptors (Xan or Angel Terol), depending on each one's availability and agenda. Bike itself might be cast as resin or white metal indifferently in this case.