I'm pleased to share the next couple of War of Spanish Succession 1/72 scale figure sets we've scheduled, now devoted to Charles Habsburg's infantry of the line.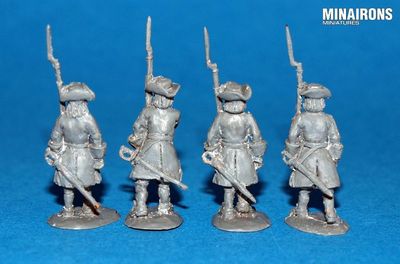 As you can see in pictures, this upcoming release is to consist of two 4-figure sets --the one of musketeers, while the other one comprises officer, drummer, flag bearer and NCO.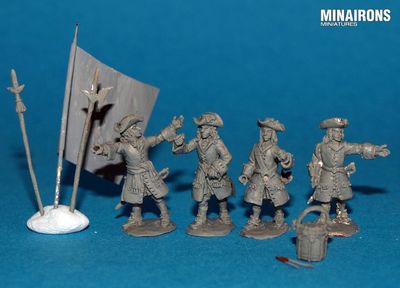 We expect to release them before Summer, to be shortly afterwards followed by similar Two Crowns Spanish sets.