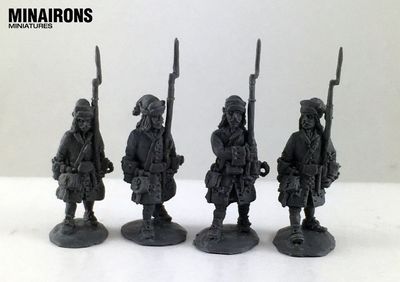 Our range of War of the Spanish Succession 1/72nd scale figures keeps growing at a steady pace - perhaps a bit slower than some would like, but this is the one I can afford! This month's release consists of a set of 4 Spanish Austrophile, or Austro-catalan, Infantry grenadiers in all different marching poses.
New set is already available and retails at €4.92 as usual (+VAT where applying). Here you have a link to our current WSS range: minairons.eu/en/122-1-72-scale-figures-war-spanish-succession.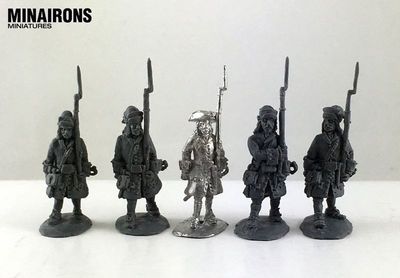 Figures of this new range are specifically designed for being compatible with Zvezda's GNW plastic miniatures, so they should be considered as 'pure' 1/72 or 25mm, rather than 20mm as our SCW range is.