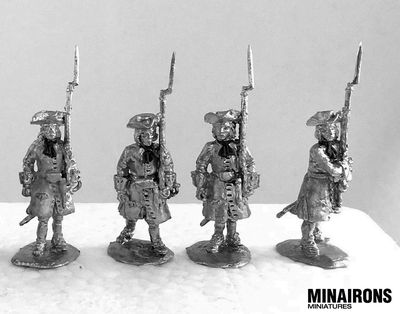 I'm delighted to share with you a new release of War of the Spanish Succession 1/72nd scale white metal figures, now devoted to Bourbon Spanish Infantry of the Line. It consists of three main sets: musketeers, command group and grenadiers.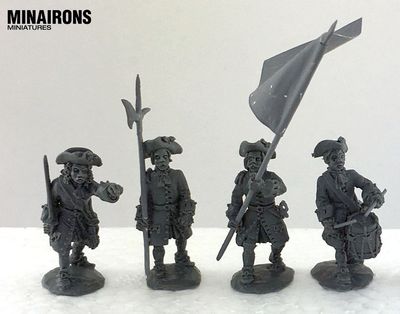 Each set comprises four different figures, as it can be seen in pictures.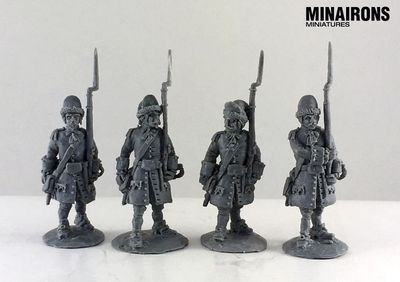 Besides, flag bearers can be purchased separately - for those willing to assign more than just one flag bearer to their battalions.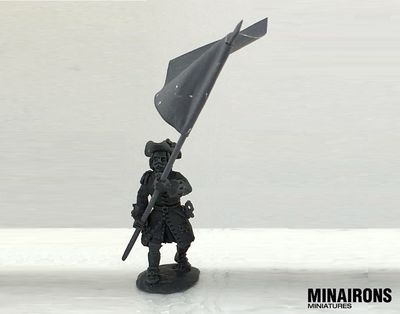 Worth to be noted that, unlike what you can see in the pictures above, the flag bearer actually carries just the flag pole – paper flags can also be purchased separately.
Our range of WSS figures is fully compatible with the plastic ones from Zvezda. They are already available on our website.