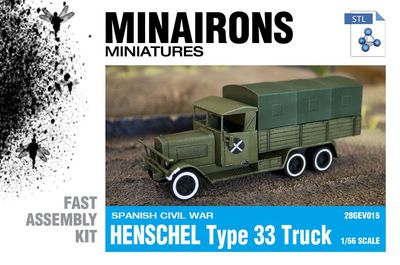 Now it's the 1:56th scale version of Henschel Type 33 heavy truck what has come back as a digital product - that is, as a set of STL files for 3D-printing. It has been simplified so as to have less parts; but it still stands as a multi-part set, in order to ease its painting job, as well as an eventual customization - with separate parts for chassis, front, cab roof, bed, wheels and optional tarpaulin, toolbox and steering wheel.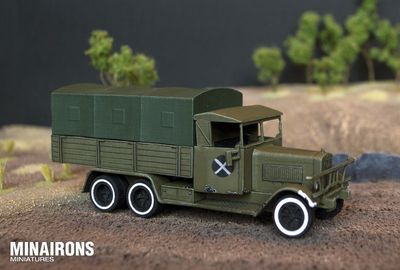 Henschel's STL files come in a .RAR or .ZIP file on demand. Due to the compressed file exceeding a bit the maximum allowance of our website's software (which is below 2 Mb), an automated download cannot be set; therefore, the STLs must be delivered manually using a secure service such as WeTransfer after order is paid for.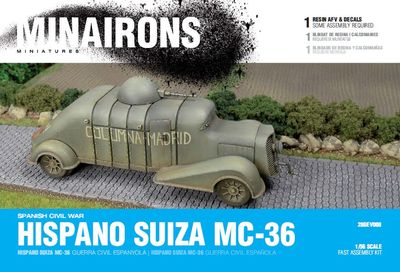 Also, we are already working out the same with another well-known 1:56 model kit - the Hispano Suiza MC-36 armored vehicle.