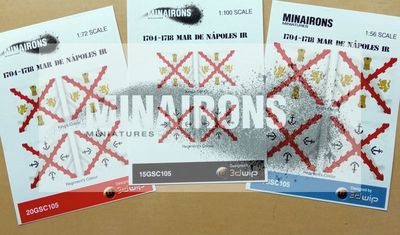 I've just made available another War of the Spanish Succession flag set, released in 1:100, 1:72 and 1:56 scales altogether as usual. Now it's been turn for Mar de Nápoles (=Seas of Naples) Regiment, another one of the most senior units in Spanish Infantry.
Along with this, I've also released a PDF painting guide devoted to that very same Infantry Regiment. All my PDF guides can be freely downloaded, as perhaps some of you already know.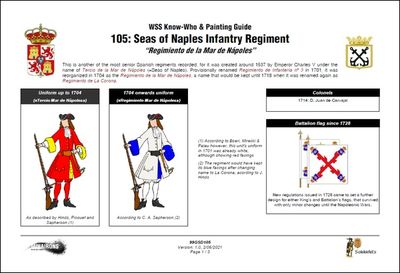 And last, I would ask to all those having previously downloaded our PDF booklets on Sicily, Lombardy and Castile Infantry Regiments to check what version do they have in hands, because I've also updated them with a little information pieces else. If your booklets' bottom do read "2.0 version" they are OK; otherwise, if any reads "1.0 version" instead, that means you'd probably like to download it again.