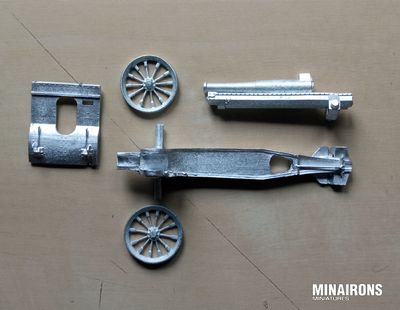 Once again, we have spent some time retooling our 1/72 Schneider 155mm howitzer - in order to produce it in white metal from now on, rather than in resin as so far. Also, we've made the model kit slightly simpler and sturdier by casting gun barrel and its carriage jointly, as a single part.
Please note the different positions of gun barrel with regard to its carriage, depending on the kit involved - travelling position in the IGC Sadurní tractor boxed set, while ready for fire when a single gun pack.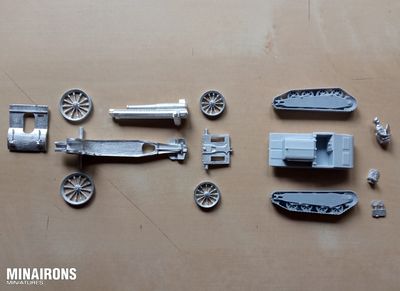 Despite the change, prices remain the same.
(Spare resin gun barrels and carriages will be still available for some time at request - just drop us a line if so)