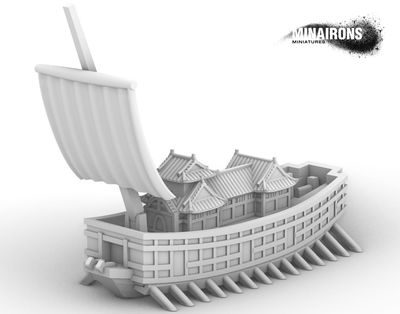 Minairons' upcoming Age of Sail model kit will be the Atakebune, a fearsome Japanese warship widely used during the convulse Sengoku Jidai and early Edo periods. Atakebunes can be considered floating fortresses rather than true, seaworthy warships, so they were used mainly in coastal actions. Although provided with sails, they were actually powered by oars in combat - and we're going to foresee both propulsion methods, as it can be seen below.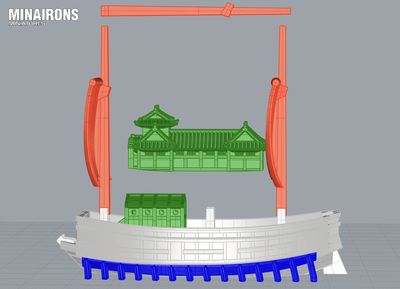 Model itself will consist of a hull main part, which is going to be resin cast, complemented by a number of optional accessories such as two alternative deck housings, both sitting and standing masts, and two oar rows. This will allow eventual users to personalize to taste their ships, as well as giving to them either a seafaring or fighting configuration.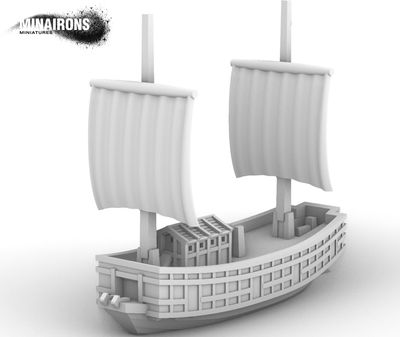 For instance, here you have two alternative propulsion configurations using the same on-deck housing.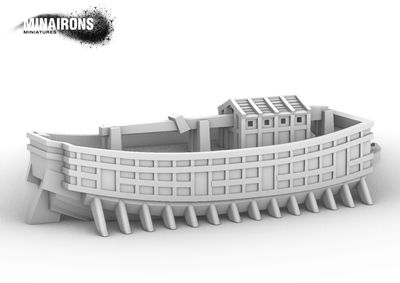 We expect to release the Atakebune at some point this Summer.