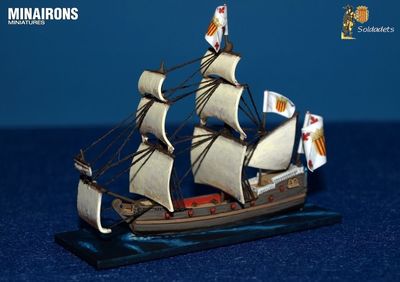 Our first release for 2021 is a new 1/600 scale Age of Sail model ship - that of an early frigate dating back to the second half of 17th century.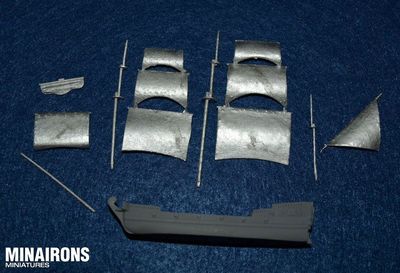 Model itself consists of a resin hull and nine white metal parts for masts and sails, as it can be seen in the picture above.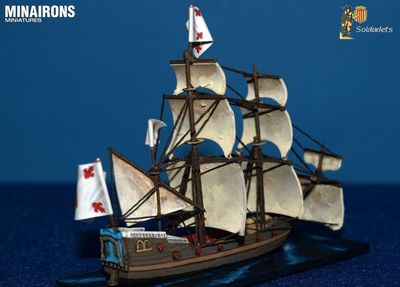 The whole kit comes in a box that includes a set of 1640-1653 Catalonian Secession War ensign and flags, and can already be obtained at Minairons website.